"The sun never sets on the British Empire" was a popular phrase used by Great Britain in the 19th century. During this period in time, Great Britain had colonies all over this world. Hence the sun was always high in the sky where Great Britain had royal subjects. Rest assured, I will not bore you with an extended lecture of 19th century British History.
What's this have to do with ShapeMaster?
We recently had a major event here at ShapeMaster. We designed, constructed, and shipped an Automated Nutritional Dispensing System (A.N.D.S.) to the land of kiwis and hobbits…that would be New Zealand.
The ANDS and Miss Andy
After the project was secured in a shipping container, sent to the seaport, loaded on the cargo ship Sonche Trader, and hit the high seas, a few of us thought "WOW"!
The Sun Never Sets On A ShapeMaster Product!
This is an amazing and bold statement coming from a company that employs around 15 people, and based in Ogden, Illinois, pop. 800. Not too many companies our size and doing what we do can make this claim.
Where can ShapeMaster product be found?
Our PTFE/Teflon wafer dipper can be found in:
China, Korea, Taiwan, Spain, California.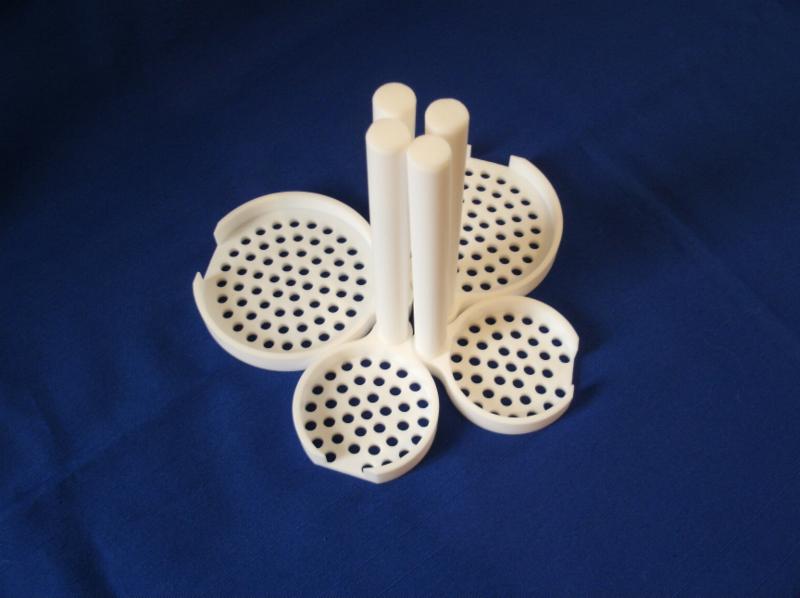 Our motorcycle accessories can be found in:
Japan, Russia, Sweden, Great Britain, Canada, Brasil, and the list goes on.
Where ever you are you may have seen our handiwork…
We are very proud here at ShapeMaster for where we are, where we have been, and where we are going!
Over the next few weeks we are going to share some very exciting news, but you may ask yourself "What can be more exciting than knowing the things you make are all over the world?"
Just to whet your cranial appetite.. Did you know ShapeMaster does more than make things? Did you know we have in house the the ability to reverse engineer a whole airplane? Did you know we construct clean rooms, machine guarding, and injection molding (o.k. you can make things with that.)? Did you know we have a highly skilled Project Management team to assist you with your engineering objective?
These are just a few of the exciting things going on here here at ShapeMaster that we will share with you soon.
It is mind blowing to know:
The Sun Never Sets On A ShapeMaster Product!
Before I sign off, I need to ask, what can ShapeMaster make for you?
Check out on our website to view our portfolio or call us today at 1(800)-779-6925 for more information.